Radio nawigacja GPS WiFi VW Seat Skoda Android www.KupCoChcesz.pl





5
Radio nawigacja GPS WiFi VW Seat Skoda Android.
Specyfikacja:
General:
OS: Android 5.1 Lollipop.
CPU: Rockchip PX3 Cortex A9 Quad Core 1.6GHz.
RAM: DDR3 1GB.
Nand Memory: 16GB.
Radio IC: NXP TEF6686.
Bluetooth IC: Parrot FC6000TN.
Audio output: 4*50W max.
Screen Resolution: 1024*600.
Cold Boot time: about 25-30s.
Screen.
Screen Size: 8-Inch Digital Screen.
Resolution: 1024*600.
Capacitive Touch Screen (5 points).
Image Brightness Contrast Color Adjustable.
Mirror-link.
Mirror your phone on the 8 inch screen.
For Android phone ,use USB connectin ,you can mirror and control on the unit.
For iPhone 6 6 plus 5 5c 5S ,use wifi connection,you can just mirror on the unit ,can not control.
GPS.
Map Storage Mode: Micro SD Card.
Voice Guidance: Yes (Include most Languages).
3D Map: Yes.
POI Display: Yes.
GPS Communication Port: Auto Search and connect.
DVD.
DVD drive: Region Free.
Compatible Formats:
AVI DVD DVD+R DVD-R DVD+RW DVD-RW VCD MP3 CD CD-RW JPEG etc.
Support Dual Zone.
Support radio disc Bluetooth iPod USB SD playback while navigating.
AV Output.
For this unit ,it can display almost everything to your headrests,even you play the video from USB SD card or online youtube video, Many headunit in the market can only display the DVD video to the headrest.
Bluetooth.
Use the good quality bluetooth ic :Parrot FC6000TC, you will get a good experience for the hand free conversation while driving.
Built-In Microphone in the control panel for hands free calling function.
External microphone also included for free clear voice calling.
Support Bluetooth audio player Phone Book function.
(Attention: This function can only be realized when the mobile phone supports Bluetooth Audio Output Contacts Output).
Support Bluetooth Connection for iPhones Most Android Phones Even some None Smart Phone.
(Attention: The Bluetooth just for audio stream transfer, it doesn't support file transfer or Internet tethering.).
Steering Wheel Control.
Change the track, volume, etc. conveniently without taking your hands off the steering wheel, which makes your driving much safer.
Radio.
Good quality radio IC: NXP TEF6686 ,with good radio reception.
AM FM tuner built in (worldwide).
AM frequency range: 522-1620 (Europe), 530-1710 (America), 522-1620 (Russia).
FM frequency range: 87.5-108 (Europe), 87.5-107.9 (America), 65.0-108.0 (Russia).
RDS Radio: Yes.
USB SD.
Built in USB Port Micro SD Slot.
USB Micro SD Card Slot: Can support USB drive micro SD Card up to 32GB.
Support Audio Formats: MP3 WMA WAV APE FLAC ACC OGG AC3, etc.
Support Video Formats: RMVB AVI MPG MPEG WMA VOB MOV ASF FLV 3GP MP4, etc.
EQ.
Max audio output: 4 X 50W.
Signal-To-Noise Ratio:>85db.
OSD Language.
English, Italian, German, French, Russian, Swedish,Spanish, Turkish, Portuguese, Arabic, Thai, Hebrew, Danish,Hungarian,Dutch,Polish,Finnish,Greek,Bulgarian,Belgian,Chinese,etc.
DAB+ Digital Radio (Extra DAB+ box required).
Digital Audio Broadcasting allows you multi-regional music with your local well-known and also new channels. CD sound quality and noise-free in exellenter transmission make DAB Radio a special experience in the vehicle. Permanent increase in channels and expansion of the station area soon make DAB accessible to most of Europe.
(If interested ,please buy the DAB+ box from us).
OBD2 (Extra device required).
Compatible: Most of WIFI type ELM327 OBD2 scanner (Search Y0034 on our store).
Compatible Application: Torque.
Display Data: Real-time data and trouble codes from vehicles computer.
(Attention: Few cars may not support the ECU reading accessing, those cars will not work this function.).
WIFI 3G(Extra device required).
3G: Require external USB 3G modem (Search Y0014 on our store) and your local Internet SIM card to be connected.
Support WCDMA CDMA2000 TD-SCDMA 3G bandwidth.
WIFI: Built in WIFI modem.
Direct turn on WIFI function to search and connect to any free WIFI hotspots.
Cam-In(Extra device required).
Support reverse camera input , automatically trigger to reverse camera when reversing the car. (Only support RCA type reverse camera input ).
Zestaw zawiera:
Radio nawigacja GPS WiFi VW Seat Skoda Android.
Produkt używany.
Towar sprawdzony i przetestowany, w pełni sprawny, praktycznie jak nowy.
Brak opakowania.
Brak instrukcji.
Mimo dołożenia wszelkich starań nie gwarantujemy, że publikowane dane techniczne i zdjęcia nie zawierają uchybień lub błędów, które nie mogą jednak być podstawą do roszczeń.
Naciskając, Zamawiam, w dalszym kroku możliwy jest, Zakup bez rejestracji!
Lub zarejestruj się, a dostaniesz 5% zniżki.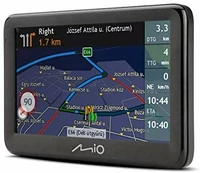 149,00 zł
Sprawdź co dla Ciebie przygotowaliśmy!
Kategoria Erotyka i E-papierosy jest tylko dla dorosłych!
Masz skończone 18 lat?